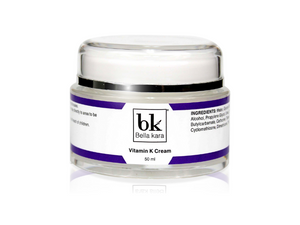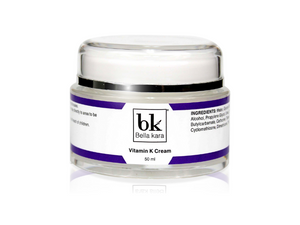 Our Vitamin K is designed to help to diminish spider veins on the face and will accelerate the recovery of the hematomas caused by blows or plastic surgery. Its content is 2 oz. The approximate duration of this product is 3 months.
Which Skin Type is it good for?
• All skin types
How to use: 
|Apply Bella K twice a day directly on the area to be treated.
• Avoid contact with the eyes.
• External use only.
• Keep out of reach of children