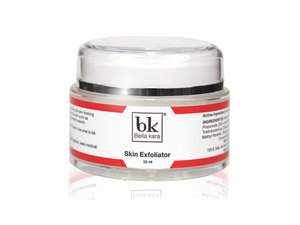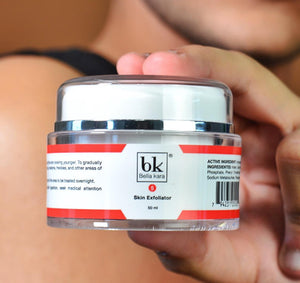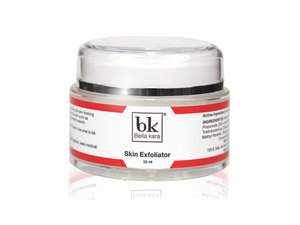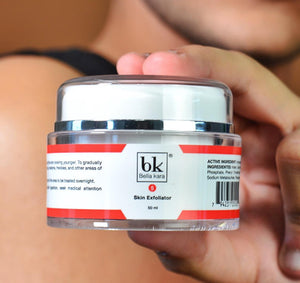 IMPORTANT!! First-time Skin Exfoliator users are recommended to purchase Skin Relief when applying the Skin Exfoliator.  

This product removes all dead skin cells that may have accumulated over time on the epidermis. The Skin Exfoliator helps improve and reduce wrinkles, blemishes, flaccidity, and uneven skin tone.
The content of this product is 2 oz. and its texture is creamy. The approximate duration of this cream is 3 months. DO NOT USE IF PREGNANT OR LACTATING.

What skin type is it good for?
• Normal
• Oily
• Combination
How to use: 
Apply a dime size amount on the area being treated in a circular motion. The use of this product requires some care during the start of the treatment. It is recommended to use every third night and depending on the tolerance of the skin, after 15 days, can be used every night. It is recommended to use Bella Kara's "Solar Blocker".
• Must wear SPF
• Avoid contact with the eyes.
• External use only.
• Keep out of reach of children
• Suspend 7 days prior to going on a tropical vacation 
• Apply only every third night
Active ingredient : Retinol